Meet the Team
The Research Team
The PIF Study is being undertaken by a team of researchers under the leadership of Dr El-Shadan Tautolo and Professor Janis Paterson.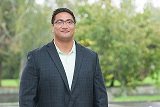 Dr El-Shadan Tautolo is the Director of the Pacific Islands Families (PIF) Study. As Lead Research Investigator for the study, he is responsible for providing Pacific academic oversight, strategic thinking, and stakeholder engagement. As a senior Pacific academic in the Faculty of Health and Environmental Sciences, he is involved in collaborative work across the University, in advocating for the health and wellbeing of Pacific families and their communities. Dr Tautolo was born in NZ and is of Samoan and Cook Islands heritage.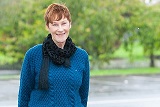 Professor Janis Paterson is the Foundation Director of the Pacific Islands Families (PIF) Study. She earned her PhD from the University of Auckland in 1994 and has twelve years of experience as a professional academic psychologist with research interests in both children's and adolescent health and development. She is currently Co-Director of the National Institute for Public Health and Mental Health Research and Associate Dean - Faculty of Health and Environmental Sciences (AUT South Campus).
Investigators
Pacific and non-Pacific researchers share various responsibilities across the different layers of the study. This structure is optimal as it draws on research expertise and skills across disciplines and brings ethnically and culturally diverse perspectives to the study.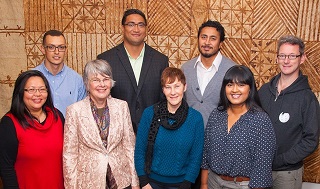 Key AUT staff that assume day-to-day management of various aspects of the study include:
Leon Iusitini: Project Manager
Steve Taylor: Biostatistician
Faasisila Savila: Research Officer
Amor Hirao: Administrator
Their roles include management of the study and academic participation in measurement issues, data collection, data handling, analysis, write-up, publication and dissemination.
Collaborators
Other personnel are also involved in specialist areas of interest and in a wider consulting and management group.
They include:
Professor Elaine Rush: nutrition and body composition
Professor Philip Schluter: Pacific population health, epidemiology and biostatistics
Professor Suzanne Purdy: hearing
Professor Grant Schofield: physical activity
Dr Theresa Madden: oral health
Nick Garrett: biostatistics
Dr Jane Clougherty: environmental studies
Pacific Peoples' Advisory Board
The Pacific Peoples' Advisory Board monitors the general direction of the study. The board is primarily set up to protect and enhance the study in order to maximise benefits to the Pacific communities.