Children and Youth
The children and youth stream of HPC is dedicated to finding new ways to promote healthy living in young people. In recent years, we have coordinated large-scale surveys of children's health behaviour (both cross-sectional and longitudinal), developed novel school-based interventions for promoting physical activity and nutrition, and evaluated numerous health promotion programmes in young people. Our research team is particularly interested in the role of physical activity and healthy lifestyles in the prevention and management of childhood obesity.
Current research projects
Healthy Homework: A physical activity & nutrition intervention for children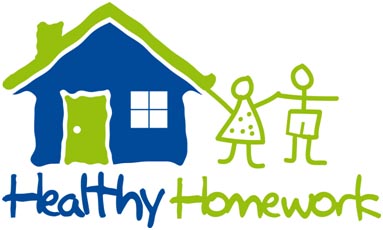 While most health promotion interventions in children focus on the school setting, evidence suggests that children are less active and have greater access to energy-dense foods outside of school. This novel study aims to develop and test an applied homework programme that requires children to be active and eat well at home.
Funded by: Health Research Council
HPC Researchers: Dr Scott Duncan, Professor Grant Schofield, and Caryn Zinn
Collaborators: Associate Professor Rachael Taylor (Otago), Professor Jim Mann (Otago), Professor Sheila Williams (Otago), Associate Professor Claire McLachlan (Massey), and Dr Kuni Jenkins (Awanuiarangi).
PLAY - Improving school playgrounds to enhance physical activity and reduce the prevalence of obesity and bullying in NZ school children
Improving the quality of permanent play facilities in schools may offer an innovative, cost-effective, long-term solution for promoting healthy behaviours in children. The aim of this collaborative study is to determine if increasing the number of permanent play facilities in primary schools increases physical activity and reduces the rate of excessive weight gain.
Funded by: Health Research Council
HPC Researcher: Professor Grant Schofield
Collaborators: Dr Rachel Taylor (Otago), Professor Jim Mann (Otago), and Professor Sheila Williams (Otago)
Pacific Islands Families: Child and Parental Physical Activity and Body Size
This study is part of a longitudinal birth cohort and involves ongoing measurement of physical activity in Pacific Island children and their mothers. Relationships between physical activity and health and well-being variables will be examined.
Funded by: Health Research Council
HPC Researchers: Professor Elaine Rush, Professor Grant Schofield, Dr Melody Oliver
Collaborators: Professor Janis Paterson (AUT) and Professor Philip Schluter (AUT)


Kids in the City

This study is one of the first internationally to examine the association of specific urban design attributes with child independent mobility. The study is located in six Auckland, New Zealand neighbourhoods, diverse in terms of urban design attributes, particularly residential density. Participants comprise children aged 9-11 years and their parents/caregivers. Objective measures (GPS, accelerometers, GIS, observational audits) were used to assess children's independent mobility and physical activity, neighbourhood infrastructure, and streetscape attributes. Parents' and children's neighbourhood perceptions and experiences were assessed using qualitative research methods and go-along interviews.
For more information, see: doi:10.1186/1471-2458-11-587
Funded by: Health Research Council
HPC researchers: Dr Melody Oliver
Collaborators: Professor Karen Witten, Suzanne Mavoa (Massey), Professor Robin Kearns (University of Auckland), Dr Hannah Badland (University of Melbourne)